Air Asia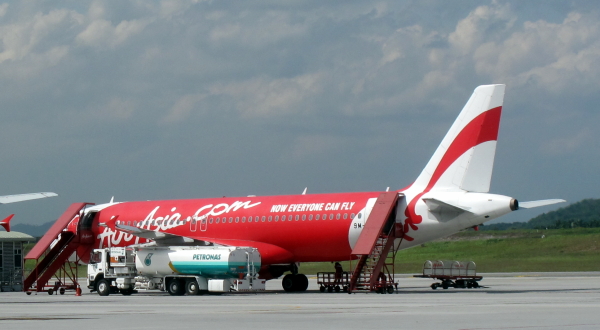 An Air Asia Airbus 320 plane on the ground in Kuala Lumpur
Air Asia Airways at a Glance

Air Asia is far and away the largest low cost carrier in Southeast Asia. Founded in Malaysia, the airline now has affiliates in Thailand and Indonesia as well as a long haul service called Air Asia X. All flights can be booked through a single web site. Most of the airline's fleet are relatively new Airbus A320. The long haul service uses larger A330 planes.
Like most low cost carriers these days, Air Asia charges for everything, including the 'convenience' of booking on-line. You can carry on a small bag for free. You can book checked baggage when you reserve your seat, for anything from 15 to 30 kilograms. If you don't book your baggage in advance, you'll pay double the amount you would have paid when you get the airport.
Selecting your seat is another thing you'll pay extra for on Air Asia, and the front five rows as well as the exit rows - referred to as 'hot seats' - will cost you extra, but they'll also entitle you to early boarding. Seats are comfortable enough for a two to four hour flight.
Food on board is pricey, but not exorbitant. The dishes I've sampled (on longer flights where it's hard to go without) have been rather good.
Tip: If you're flying to destinations where immigration queues can be a problem, like Bali Denpasar, the extra few dollars for the 'hot seats' can be well worth it.